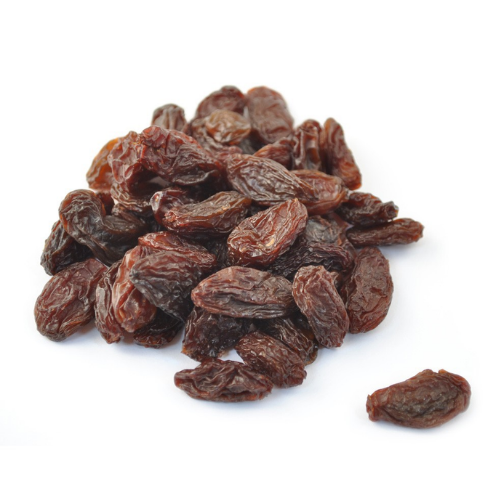 Available Types: (Every type is available in Jumbo, standard, Medium, Small)
We export tasty Raisins from various countries around the world. Turkey is one of the largest producers of Sultana type and we work with the best producers to bring you our best hand-picked and machine sorted fruit.
Available from: Turkey, USA, Argentina, India
QUALITY
PROCESS TYPE
ABBREVIATIONS
RTU
W-C-4LS-HPB
W
Washed
Extra
W-C-2LS-HPB
C
Machine Cleaned
Grade A
W-C-2LS
LS
Laser Scanned
Grade B
W-C-LS
HPB
Hand Picking Belt
Packing: 14 gram – 200 Gram, 1, 5, 10, 12.5, 14, 15 KG
Block Bottom pack, Ro pack with Tape, Quattro Pack, pillow pack.
Sizes:
(pieces per 100 Grams)
Jumbo
200-270
Standard
275-350
Medium
351-500
Small
501-650
---